Junior Research Group
Mobilization and representation under adverse conditions: Political parties in post-Soviet Eastern Europe
Junior Research Group as part of the Elite Graduate Program in East European Studies
Supported by the Elite Network of Bavaria
Project leader: Dr. Jan Matti Dollbaum
Project duration: 1 October 2023 to 30 September 2029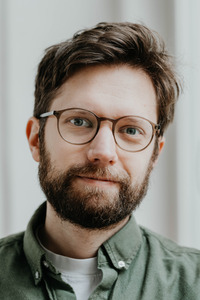 Dr. Jan Matti Dollbaum heads the Junior Research Group (picture credit: private)
Across the European continent, representative institutions – including political parties – are regularly diagnosed to be in crisis. In most of post-Soviet Eurasia, political representation through parties has been additionally hampered by various structural constraints. These include authoritarian interference in the form of repression and institutional manipulation, "patronal" social relations that organize politics around personal loyalty and economic assets rather than collective interests (Hale 2014), and – to varying degrees – external conflicts that undermine fruitful domestic debate.
Russia's full-scale invasion of Ukraine in 2022 has in many ways exacerbated these problems. In Russia itself, it has led to an acceleration of the country's autocratization, eliminating free speech on a range of topics and further limiting the space for political competition. In Ukraine, while prompting an unprecedented, impressive response of civil society and grass-roots initiatives, Russia's aggression has also furthered the personalization of President Volodymyr Zelenskyy's power and has made the articulation of opposition to domestic policy decisions more difficult. In Moldova, finally, the war has reactivated a confrontation of geopolitical orientations that Maia Sandu's campaign of 2020 had sought to overcome.
The research group will examine how political parties work under these conditions and how they are able to articulate voters' preferences in political institutions. Possible questions that the group will address include
How do the anti-establishment parties Sluha Narodu (Ukraine) and the Party of Action and Solidarity (Moldova) translate societal concerns into policy since they entered government? How do these practices compare to other anti-establishment parties in European democracies?
Why is there no effective left-wing/left-liberal party in Ukraine?
How did Russia's war affect voter representation in Moldova and Ukraine?
How did the old communist successor parties develop (in terms of their orientation, their electoral performance, and their activist base) in the differentiating political environments of the three countries?
Why did Russia's Communist Party, while maintaining an oppositional rhetoric, become an effective pillar of the authoritarian regime? How does this compare to other authoritarian successor parties across the world?
As potential PhD topics, any case study or comparative analysis that connects to this area is highly welcome. Methods can and should be diverse, ranging from interviews and field research to quantitative analysis of electoral results, surveys, or survey experiments, to analyses of large text corpora (newspaper reporting, social media, party speeches etc). Comparisons beyond the three countries are also strongly encouraged. Any questions can be addressed to easterneurope-researchgroup@lrz.uni-muenchen.de.
More information about the group and the group leader can be found at: janmatti.dollbaum.de.